Diploma in Medical Laboratory Technology (DMLT)
---
About Course
Diploma in Medical Laboratory Technology (DMLT) Course Deatils
Diploma in Medical Laboratory Technology (DMLT) , Medical laboratory technology is the branch of medical science responsible for performing laboratory investigations relating to the diagnosis, treatment, and prevention of disease. The main subjects to be covered during the first and second year of this course are the same as for the Degree Course.
Diploma in Medical Laboratory Technology (DMLT) Eligibility
A candidate possessing the basic qualification of 10+2 in science stream can apply for this course. Students have to necessarily pass the higher secondary examination with Physics, Chemistry and Biology subject. The minimum passing marks required in the qualifying examination is 45%. The criteria of minimum marks requirement may vary from college to college.
Admission Procedure for Diploma in Medical Laboratory Technology(DMLT)
Admissions shall be done once in a year.
To get admission into this course, students are firstly required to fill the application form of the desired college.
Usually, the admission into this course is done on the basis of merit of qualifying examination (12th).
The admission process may vary from college to college, therefore students are suggested to go through the official website of college for getting authentic information.
Uttaranchal PG College of Bio-Medical Sciences and Hospital
---
I.S.B.T, General Mahadev Singh Rd, Transport Nagar, Chandrabani, Sewla Khurd, Uttarakhand 248001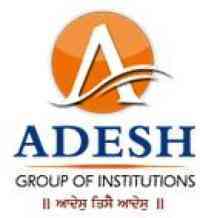 Adesh University, Bathinda
---
VPO Bhucho Kalan, Tehsil Nathana, Barnala Road, Bathinda, Punjab 151001, India
https://targetstudy.com/tools/ge.php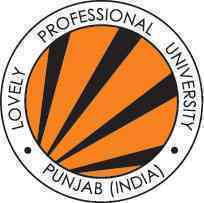 Lovely Professional University, Jalandhar
---
Jalandhar - Delhi G.T. Road, Phagwara, Jalandhar, Punjab 144411, India
01824404404 ,(01824) 404404, (Toll Free No. 1800-102-4431)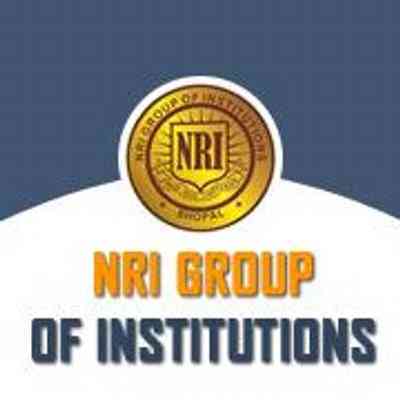 NRI Group of Institutions
---
Sajjan Singh Nagar, Raisen Rd, Patel Nagar, Bhopal, Madhya Pradesh 462023

Vedic Institute of Pharmaceutical Education and Research, Sagar
---
Rehli Rd, Bapupura, Madhya Pradesh 470228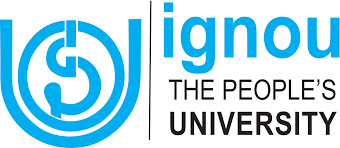 IGNOU Delhi - Indira Gandhi National Open University
---
93, Maidan Garhi Rd, Maidan Garhi, New Delhi, Delhi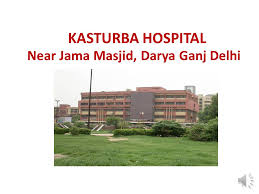 Kasturba Hospital, Delhi
---
Near Jama Masjid Metro Station, Gate No.1, New Delhi, Delhi 110006
kasturbahospital@gmail.com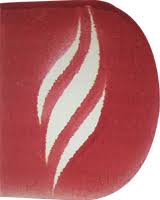 Rajiv Gandhi Cancer Institute and Research Centre, Delhi
---
Sir Chotu Ram Marg, Rohini Institutional Area, Sector 5, Rohini, New Delhi, Delhi 110085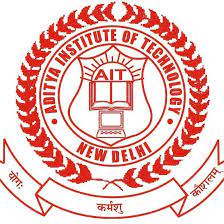 Aditya Institute of Technology, Delhi
---
107, 9, Kishangarh - Gaushala Marg, Near Gaushala Mandir, Kishangarh, Teacher Colony, Vasant Kunj, New Delhi, Delhi 110070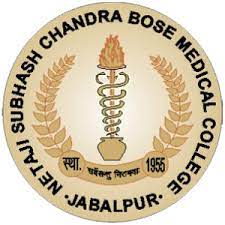 Subhash Chandra Bose Paramedical Institute
---
Gaur Tiraha, Road, Mandla, Madhya Pradesh

Ujjain Institute of Paramedical Sciences and Ujjain College of Physiotherapy
---
Chandesara, Dewas Road, Ujjain, Madhya Pradesh 456010

Guntur Medical College, Guntur
---
Guntur Medical College Kannavari Thota Guntur Andhra Pradesh 522004

GSL Medical College and General Hospital
---
NH16, Lakshmi Puram, Rajahmundry, Andhra Pradesh 533296
0883-669 9999 ,2483016, 2483017, 2483018, 2483019

GITAM Institute of Pharmacy
---
Gandhi Nagar, Rushikonda, Visakhapatnam, Andhra Pradesh 530045
080-28098000 / 07 9108514034, 9108514028, 8971199907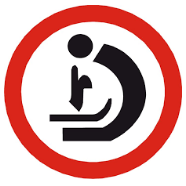 Dr. Zakir Husain Institute
---
Dr. Zakir Husain Institute Near Hartali More, Bailey Road, Patna-800001, Bihar, India.
+91 98350 2003,+91 70335 85416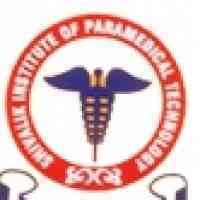 Shivalik Institute of Paramedical Technology (SIPT)
---
781/1, Gobindpura, Opp Kalagram on Modern Complex Road, Manimajra, Chandigarh, 160101
094170-69175, 094646-60007,7087135175.
shivalikinstitutechd@gmail.com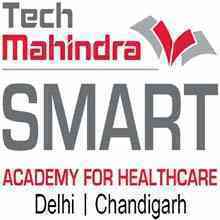 Tech Mahindra SMART Academy for Healthcare
---
Harijan Sevak Sangh, Gandhi Ashram, Kingsway Camp, New Delhi, Delhi 110009
academy@techmahindrafoundation.org

Baba Hari Dass College of Pharmacy and Technology
---
Baba Haridas Enclave Jharoda Kalan, Najafgarh, Delhi, 110072

Holy Family Hospital
---
Okhla Rd, Okhla, New Delhi, Delhi 110025
011-26845900-00,011-26332800-09
administration@hfhdelhi.org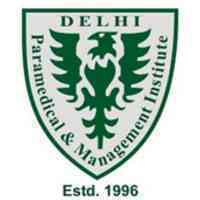 Delhi Paramedical and Management Institute
---
B-20, New Ashok Nagar, Opp holiday inn hotel, New Delhi, 110096
+91 9540777001/02/03, +91 7290005127/28/29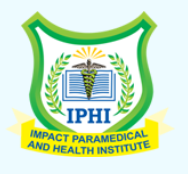 Impact Paramedical and Health Institute
---
RR 17, Miyan wali nagar, Main Rohtak Road, New Delhi, Delhi 110087

Rajiv Gandhi Paramedical Institute
---
A-34, Pankha Road Colony Uttam Nagar, Near East Metro Station,, Delhi, 110059
+91 - 9873727438 , 8287635353, 9560724723

Fortune Institute of Management and Technology
---
Shailja Complex, 201-202, Sun Pharma Rd, Pratham Avenue, Akota, Vadodara, Gujarat 390020

PM College of Engineering
---
kami road,sonepat, Kami, Haryana 131001
+91-9812816666, +91-9812814444

RP Institute of Pharmacy
---
NH-1, near Gharaunda, Karnal, Haryana 132114

Shri Sanatan Dharam Institute of Pharmacy and Medical Technology
---
Jhajjar-Badli Rd, Jhajjar, Haryana 124103

Lord Shiva College of Pharmacy
---
near Civil Hospital, JJ Colony, Sirsa, Haryana 125055
lordshiva1@rediffmail.com
Om Sai Para Medical Institute
---
Mission Hospital, Philadelphia, Arya Chowk, Ambala, Haryana 134003
90341-93228,80594-10073,98131-93228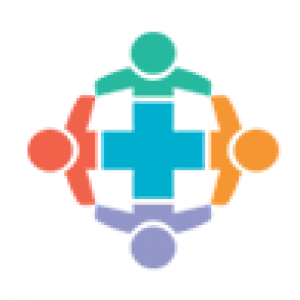 Asian Institute of Medical Sciences
---
Badkal Flyover, Road, Sector 21A, Faridabad, Haryana 121001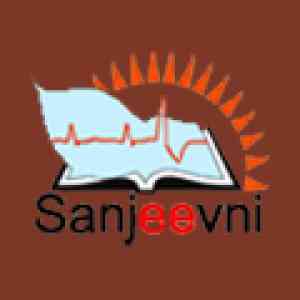 Sanjeevni Institute of Paramedical Sciences
---
19D, Sector 19, Chandigarh, 160019
+91 81462 23344, +91 99910 07200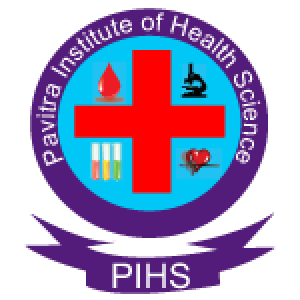 Pavitra Institute of Health Sciences
---
Khata No. 714/838, Mu No. 209, Damdama Road, Bhondsi, Off – Sohna Expressway, Gurugram (Hr.) – 122102
+91 9999758000, +91 9711616004
info@pavitrainstitute.com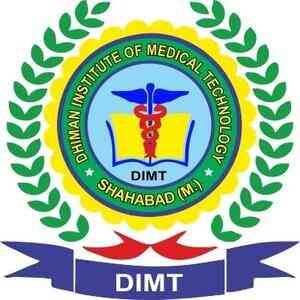 Dhiman Institute of Medical Technology
---
New Vishvas Complex, Kishangarh Rd, Shahbad, Haryana 136135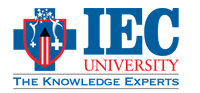 IEC University (IECU)
---
Plot No.- 7 & 10, Atal Shiksha Nagar, (Kallujhanda), Near-Village Nanak Pura, Pinjore-Nalagarh Highway, District:- Solan, Himachal Pradesh-174103 (India)
7876893700 : 7876893722 : 8629851626
enquiry@iecuniversity.com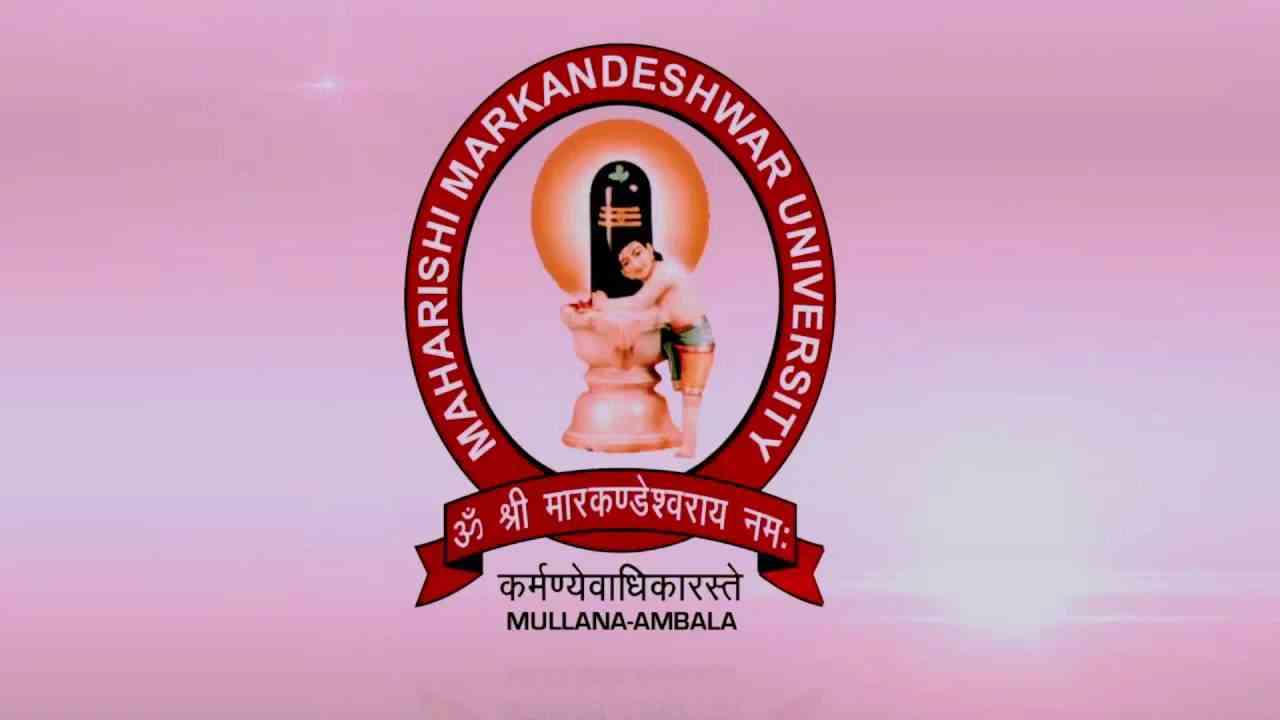 Maharishi Markandeshwar University
---
Bajoral Khurd, Solan, Himachal Pradesh 173212
0171-2554500 Mobile : +91-80599-30008/9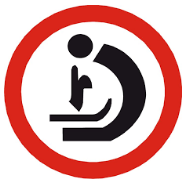 Dr. Zakir Husain Institute
---
Chandra Dutta Dwari Path, Bilasi Town, Deoghar, Jharkhand 814122
+91 98350 20036 | +91 70335 85416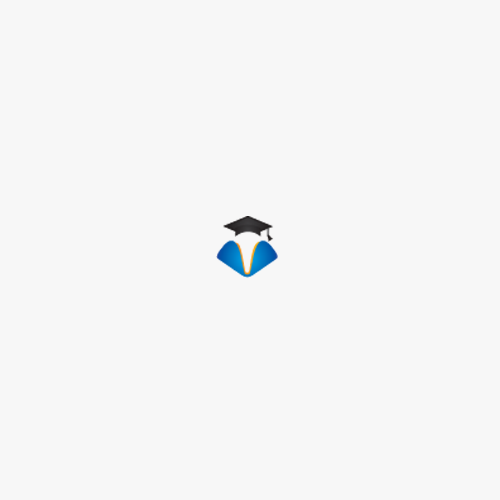 Goutham College
---
258, 5th Main, 2nd Cross Rd, Ist Phase, 6th phase 1st stage, Manjunath Nagar, Rajajinagar, Bengaluru, Karnataka 560010
7975373446 / 9686579496 , +91-80-23303737 / 23119904 / 23492763
gouthamcollege2014@gmail.com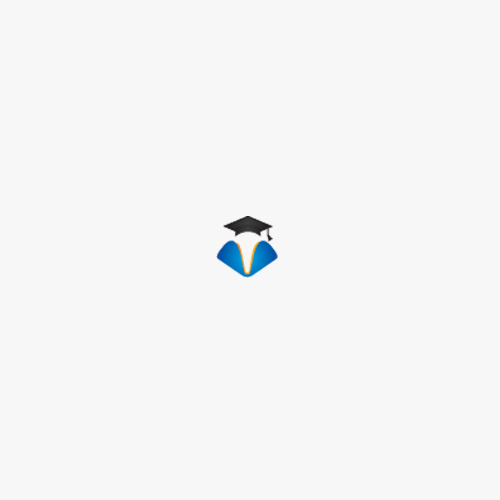 Hassan Institute of Medical Sciences
---
Sri Chamarajendra Hospital Campus, Krishnaraja Pura, Hassan, Karnataka 573201
08172- 231699 / 08172- 231599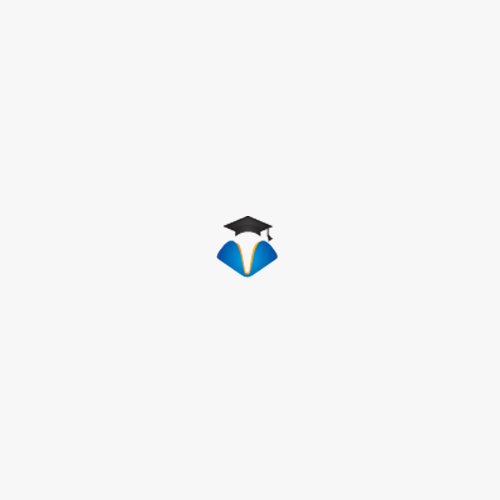 Mandya Institute of Medical Sciences
---
Bangalore, Mysore Rd, Mandya, Karnataka 571401

Hillside Academy
---
No. 9, Kanakapura Rd, Raghuvanahalli, Subramanyapura, Bengaluru, Karnataka 560062
+91- 9845956633, +91-97428 03553, +91- 80- 22560097
admissions@hillsideacademy.in

Hillside Bheemachandra Paramedical Institute
---
No.9, Kanakapura Rd, Raghuvanahalli, Subramanyapura, Bengaluru, Karnataka 560062
+91-98459 56633, +91-97428-03553
admissions@hillsideacademy.in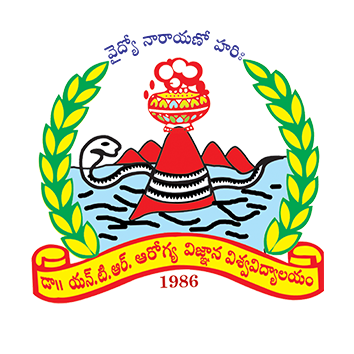 Dr NTR University of Health Sciences
---
Behind TGIF, beside Cancer Hospital, Padavalarevu, Gunadala, Vijayawada, Andhra Pradesh 520004
drntruhs@gmail.com, registrardrntruhs-ap@gov.in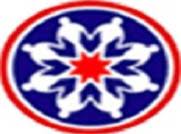 Unity Academy of Education
---
Ashok Nagar, Mangalore, Karnataka 575006

SDM College of Physiotheray
---
Manjushree Nagar, Sattur Colony, Dharwad, Karnataka 580009
East Point Group of Institutes
---
JNANA PRABHA, EAST POINT CAMPUS POST, Virgonagar, Aavalahalli, Bengaluru, Karnataka 560049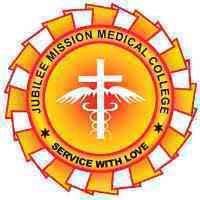 Jubilee Mission Group Of Institutions
---
Moospet Rd, Fathima Nagar, Mahatma Nagar, Nellikunnu, Thrissur, Kerala 680005
jubileemission@jmmc.ac.in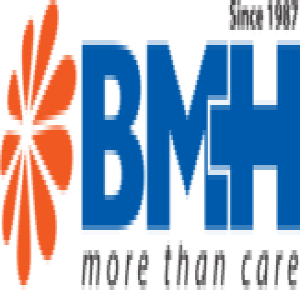 Baby Memorial College of Allied Medical Sciences
---
Green View Villa Colony Road, near Aiswarya Stationary And Ice Cream, Arayidathupalam, Kozhikode, Kerala 673016

Peoples University
---
Ayodhya Bypass Rd, Peoples Campus, Bhanpur, Bhopal, Madhya Pradesh 462037
vc@peoplesuniversity.edu.in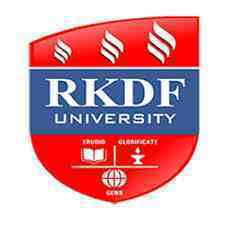 RKDF University
---
Airport Rd, Abbas Nagar, Gandhi Nagar, Bhopal, Madhya Pradesh 462033
rkdfuniversitybpl@gmail.com

BIMR College of Professional Studies
---
Surya Mandir Rd, Residency Rd, Mahaveer, Morar, Gwalior, Madhya Pradesh 47400

Subhash Chandra Bose Paramedical Institute
---
Gaur Tiraha, Road, Mandla, Madhya Pradesh
0761-4218091, 0761-4218092

Devi Ahilya Nursing College
---
305,BarodaArjun Behind Kshipra Police station A.B Road, Indore, Madhya Pradesh 453551

Miracle Paramedical College
---
Miracle Paramedical College, 69, New Road, Ratlam Madhya Pradesh - 457001
miracle_paramedical@miracleworld.info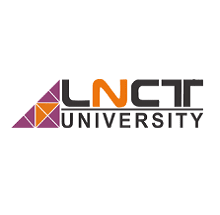 LNCT University
---
Kolar Rd, Sarvadharam C Sector, Shirdipuram, Sarvadharam, Bhopal, Madhya Pradesh 462042
Gandhi Medical College
---
Sultania Rd, near Hamidia Hospital, Royal Market, Medical College Campus, Kohefiza, Bhopal, Madhya Pradesh 462001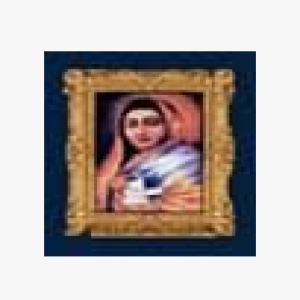 Devi Ahilya College of Paramedical Science
---
32, Jaora Compound, Opp. M.Y.H, Indore, Madhya Pradesh 452001

Himalayan University (HU)
---
Chimpu, Near Arunachal Pradesh Forest Corporation Guest House Gohpur, Tinali, Itanagar, Arunachal Pradesh 791111
0360-2203618 , +91 9910057970
info@himalayanuniversity.com

Oasis College of Science and Management
---
Landmark-2nd left from signature Restaurant, J.K.villa, No 90 Sahney Sujay Park,Lullanagar, Kondhwa, Pune, Maharashtra 411040
oasisinstitute@rediffmail.com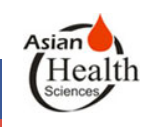 Asian Institute of Health Sciences
---
Ravi Hospital, 50, Anandnagar, Vasai (West), Thane, Maharashtra, India
0250 - 2332684, 09823075285, 9320333704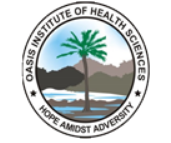 Oasis Institute of Health Sciences and Research Center
---
Oasis college, J.K.Villa, Plot no. 90, Sahney sujan park, Lullanagar, Kondhwa, Pune, Maharashtra 411040
oasisinstitute@rediffmail.com

Premlila Vithaldas Polytechnic
---
Sir Vithaldas Vidyavihar, Juhu Road, Santacruz West, Maharashtra 400049
777 701 1331,982 130 4258 ,022 26608676

SIES Institute of Medical and Laboratory Technology
---
SIES College of Arts, Science and Commerce, Jain Society, Sion West, Mumbai 400 022 INDIA

All India Institute of Local Self Government
---
CD Barfiwala Road, Juhu Ln, Yadav Nagar, Andheri West, Mumbai, Maharashtra 400058

Kohinoor College of Paramedical Science
---
Kohinoor Education Complex, Ground Floor, Kohinoor City Kirol Road, Off, Lal Bahadur Shastri Rd, Kurla, W, Maharashtra 400070
+91 93211 17973 / 7045375116

Assam Down Town University
---
ankar Madhab Path Gandhi Nagar, Panikhaiti, Guwahati, Assam 781026
(0361) 7110711 / phone_iphone 9365771454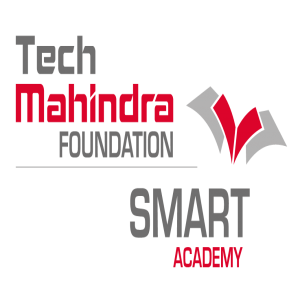 Tech Mahindra SMART Academy for Healthcare
---
Bandra West, Mumbai, Maharashtra 400050
academy@techmahindrafoundation.org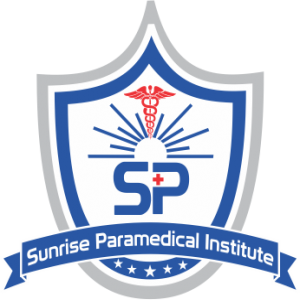 Sunrise Paramedical Institute
---
OFFICE NO 407,PHASE 2,MAYUR TRADE CENTER, Chinchwad Station Rd, Chinchwad, Pimpri-Chinchwad, Maharashtra 411019
(020) 65291785 / phone_iphone 8888838001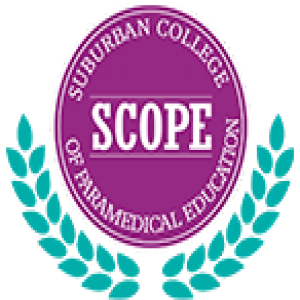 Suburban College of Paramedical Education
---
1st Floor, Avirahi Arcade, Near, Fatak Rd, Kandivali, Mumbai, Maharashtra 400067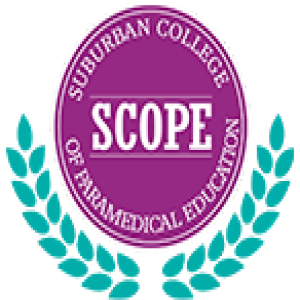 Suburban College of Paramedical Education
---
Kothari Plaza, First Floor, Bibwewadi Kondhwa Rd, near Gera Junction, Lullanagar, Pune, Maharashtra 411040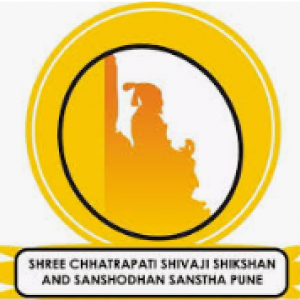 Adarsh Paramedical Institute
---
near new water tank, Trimurti Colony, Sant Tukaram Nagar, Sambhaji Nagar, Bhosari, Pune, Maharashtra 411039
+91 9689448271 / +91 7276302111 / +91 7887882538
adarshparamedical2004@gmail.com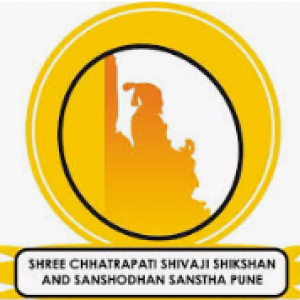 Adarsh Paramedical Institute
---
near new water tank, Trimurti Colony, Sant Tukaram Nagar, Sambhaji Nagar, Bhosari, Pune, Maharashtra 411039
+91 9689448271 / +91 7276302111 / +91 7887882538
adarshparamedical2004@gmail.com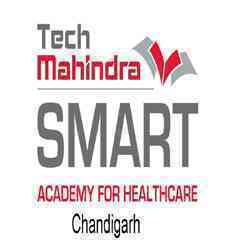 Tech Mahindra SMART Academy for Healthcare
---
D187, Industrial Area, Sector 74, Sahibzada Ajit Singh Nagar, Punjab 160071
academy@techmahindrafoundation.org
Sri Guru Ram Das University of Health Sciences
---
Qila Jiwan Singh, Punjab 143501

Delhi Institute of Technology and Paramedical Sciences
---
D-237, Vivek Vihar, Delhi, Delhi 110095

Delhi Paramedical and Management Institute - DPMI
---
Head Office:- B-20, New Ashok Nagar, New Delhi,
9540777002, +91 7290005127/28/29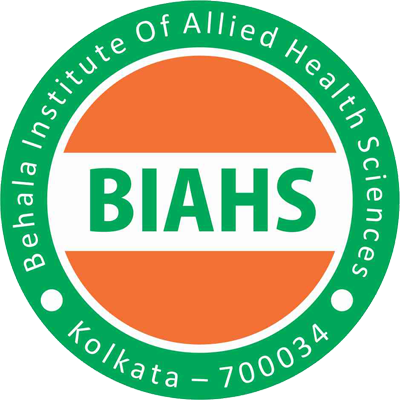 Behala Institute of Allied Health Sciences
---
2C, 6, Ho Chi Minh Sarani, Sanjib Pally, Behala, Kolkata, West Bengal 700034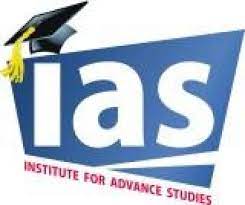 School of Nursing and Medical Technology
---
4/10-A, near South City Mall, Poddar Nagar, Jodhpur Park, Kolkata, West Bengal 700068
033-40046771 / 8697748845
medicalcollege.ias@gmail.com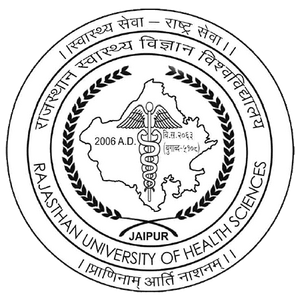 Rajasthan University of Health Sciences
---
Sector 18 Rd, Kumbha Marg, Sector 18, Pratap Nagar, Jaipur, Rajasthan 302033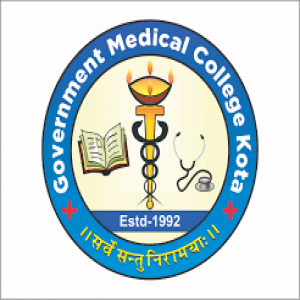 Government Medical College
---
Rangbari Rd, Sector - A, Rangbari, Kota, Rajasthan 324010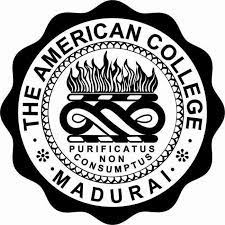 The American College
---
Tamil Department Rd, Alwarpuram, Tallakulam, Tamil Nadu 625002
0452-2530070 , 0452-2530973
office@americancollege.edu.in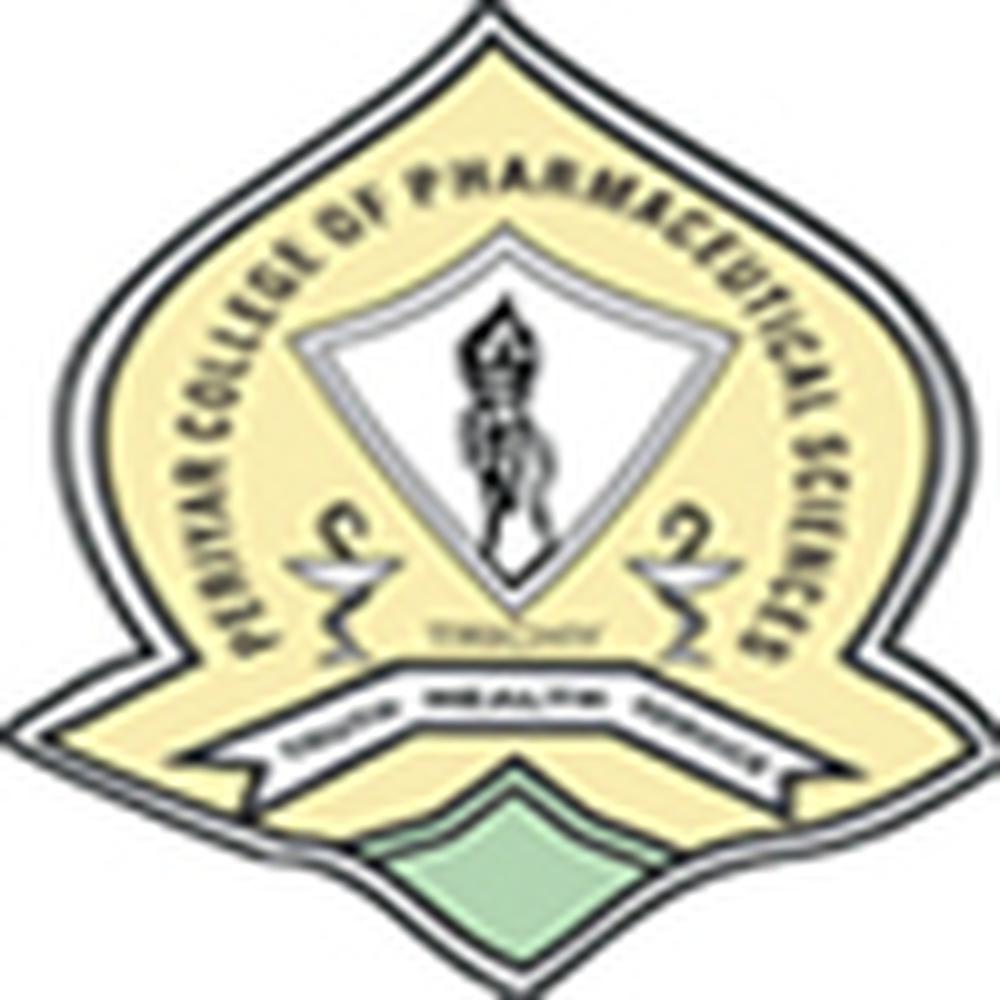 Periyar College of Pharmaceutical Sciences
---
Periyar Centenary Educational Complex, Sathanur Main Rd, Tiruchirappalli, Tamil Nadu 620021
+91 - 0431 - 2459911 , +91 - 0431 - 2456677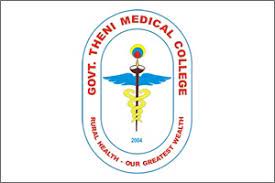 Theni Medical College
---
Kochi - Madurai - Dhanushkodi Rd, Theni Allinagaram, Tamil Nadu 625531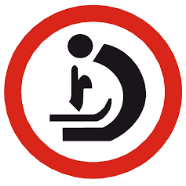 Dr. Zakir Husain Institute
---
Mithanpura Chowk, Bela Road, Ramna, Muzaffarpur, Bihar 842001, India
(0621) 3205993, 2241519 / phone_iphone 9431060363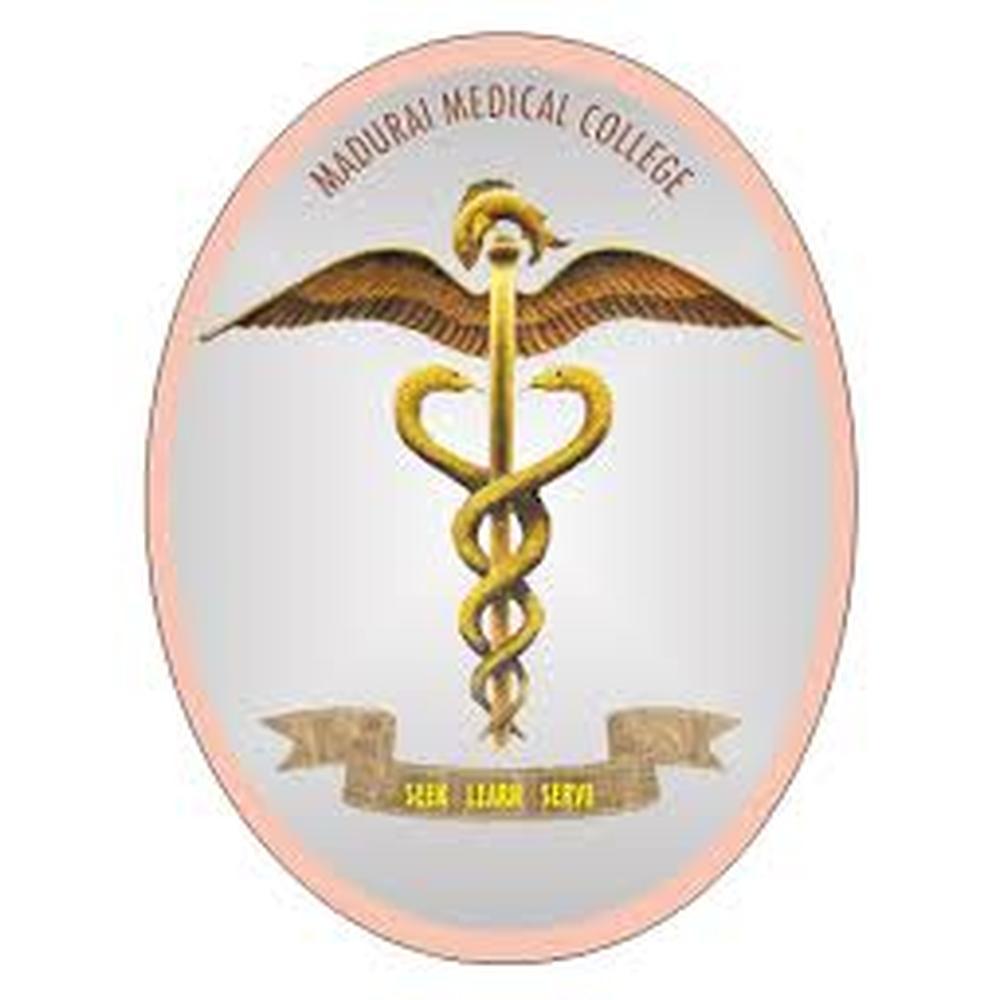 Madurai Medical College
---
Panagal Rd, Alwarpuram, Madurai, Tamil Nadu 625020
+ 91 452 2532535 / 36 /37 / 38 / 39 / 40 /41 /42
maduraimedicalcollege@ymail.com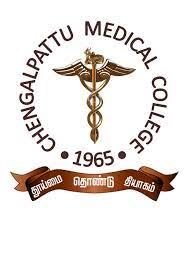 Chengalpattu Medical College
---
VOC Nagar, Chengalpattu, Tamil Nadu 603001
044 - 27431225, 044-27426566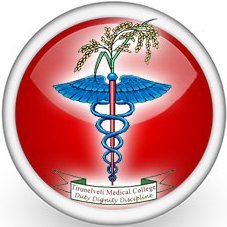 Tirunelveli Medical College
---
3, High Ground Rd, Palayamkottai, Tirunelveli, Tamil Nadu 627011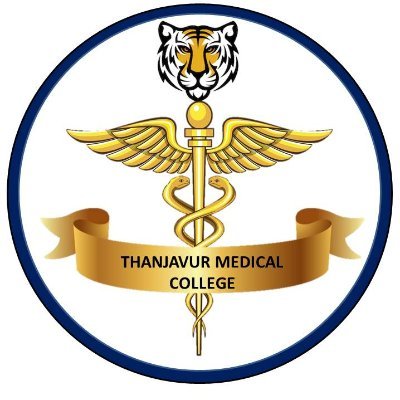 Thanjavur Medical College
---
Medical College Rd, Thanjavur, Tamil Nadu 613004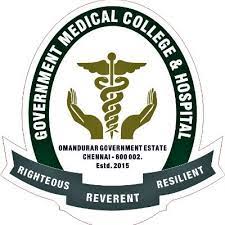 Government Medical College
---
169, Wallajah Road, Police Quarters, Triplicane, Chennai, Tamil Nadu 600002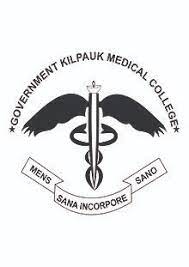 Government Kilpauk Medical College
---
822, Poonamallee High Rd, near Ega Theatre, Kilpauk, Chennai, Tamil Nadu 600010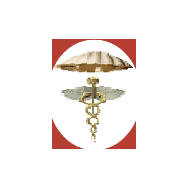 Thoothukudi Government Medical College
---
Kamaraj Nagar, Thoothukudi, Tamil Nadu 628008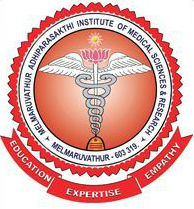 Melmaruvathur Adhiparasakthi Institute of Medical Sciences and Research
---
Melmaruvathur, Tamil Nadu 603319
044-27528302, 27528303, 27528304 & 27528306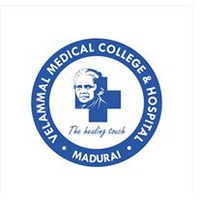 Velammal Medical College Hospital and Research Institute
---
Toll Gate, Madurai-Tuticorin Ring Road, Velammal, Anuppanadi Near Chinthamani, Madurai, Tamil Nadu 625009
info@velammalmedicalcollege.edu.in

TeamLease Skills University
---
TC Building, ITI Campus, Tarsali, Vadodara, Gujarat 390009, India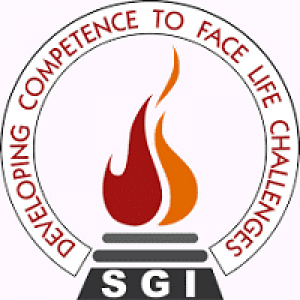 Sai Group of Institutions
---
26 A, Rajpur Rd, adjacent to Hotel Meedo Grand, Bhel Chowk, Karanpur, Dehradun, Uttarakhand 248001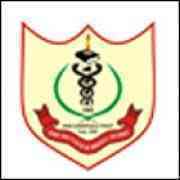 Hind Institute of Medical Sciences
---
Safedabad, Barabanki Road, Near Canal,Lucknow Metro, Lucknow, Uttar Pradesh 225003
0522-4927272, 0524-8223224, 226671, 227787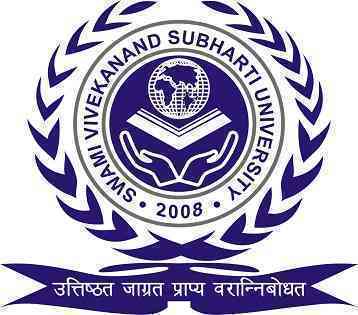 Netaji Subhash Chandra Bose Subharti Medical College
---
Subharti Puram, NH-58, Delhi Haridwar Bypass Road, Uttar Pradesh 250005
+91-121-2439056 , 3058034, 2439052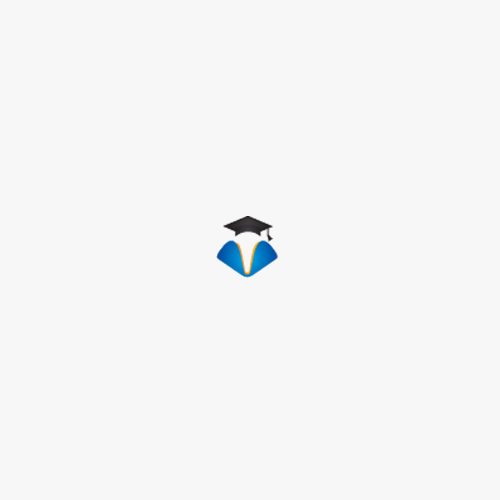 Hillside Academy,
---
No. 9, Kanakapura Rd, Raghuvanahalli, Subramanyapura, Bengaluru, Karnataka 560062
+91 - 984 595 6633, 974 280 3553
admissions@hillsideacademy.in Council of Education and Development Programmes - CEDP
---
5th Floor, New English High School, Ram Maruti Road, Thane, Maharashtra 400602, India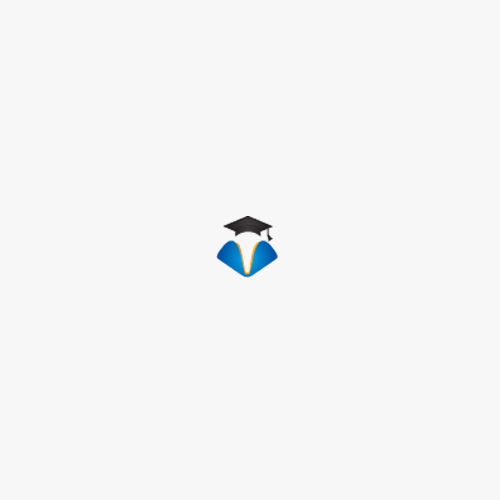 East Point Group of Institutes,
---
JNANA PRABHA, EAST POINT CAMPUS POST, Virgonagar, Aavalahalli, Bengaluru, Karnataka 560049

Council of Education and Development Programmes - CEDP Borivali (W
---
507, 5th Floor, Orchid Plaza, Near Pantaloons, Off S.V. Road, Borivali (W), Mumbai, Maharashtra 400092, India

Council of Education and Development Programmes - CEDP Mulund West
---
501, 5th Floor, New English High School, Ram Maruti Road, Near Talao Pali, Thane West, Mumbai, Maharashtra 400602

Swami Vivekanand University,
---
NH 26 Sironja, po, bikabhamhori, Madhya Pradesh 470228
registrar@svnuniversity.co.in

Vardhman Mahavir Medical College and Safdarjung Hospital - VMMC&SH
---
Safdarjung Hospital Campus, New Delhi, Delhi 110029, India
(011) 26165060, 26165032, 26168336

Martin Luther Christian University
---
Lummarboh, Block 1, Dongktieh, Nongrah, Shillong, Meghalaya 793006
(0364) 2535467 / phone_iphone 6009602012, 9862035368 (Registrar)

Aligarh Muslim University - AMU
---
University Road, Aligarh, Uttar Pradesh 202002, India

Aligarh Muslim University - AMU
---
University Road, Aligarh, Uttar Pradesh 202002, India

Aligarh Muslim University - AMU
---
University Road, Aligarh, Uttar Pradesh 202002, India

Madras Christian College
---
Tambaram, Chennai, Tamil Nadu 600059, India
(044) 22397731, 22390675, 22396772

Prakash Institute of Physiotherapy, Rehabilitation and Allied Medical Science
---
plot no 9a pocket, P2, Sector Omega 1, Builders Area, Greater Noida, Uttar Pradesh 201310
prakashinstitute@gmail.com

Prakash Institute of Physiotherapy, Rehabilitation and Allied Medical Science
---
plot no 9a pocket, P2, Sector Omega 1, Builders Area, Greater Noida, Uttar Pradesh 201310
prakashinstitute@gmail.com

Aligarh Muslim University - AMU
---
University Road, Aligarh, Uttar Pradesh 202002, India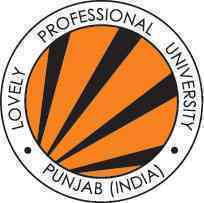 Lovely Professional University, Jalandhar
---
Jalandhar - Delhi G.T. Road, Phagwara, Jalandhar, Punjab 144411, India
01824404404 ,(01824) 404404, (Toll Free No. 1800-102-4431)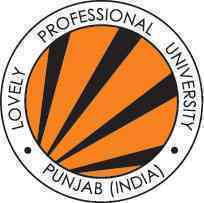 Lovely Professional University, Jalandhar
---
Jalandhar - Delhi G.T. Road, Phagwara, Jalandhar, Punjab 144411, India
01824404404 ,(01824) 404404, (Toll Free No. 1800-102-4431)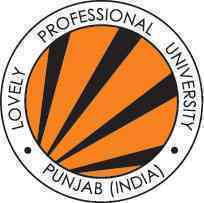 Lovely Professional University, Jalandhar
---
Jalandhar - Delhi G.T. Road, Phagwara, Jalandhar, Punjab 144411, India
01824404404 ,(01824) 404404, (Toll Free No. 1800-102-4431)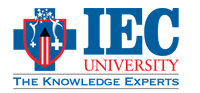 IEC University (IECU)
---
Plot No.- 7 & 10, Atal Shiksha Nagar, (Kallujhanda), Near-Village Nanak Pura, Pinjore-Nalagarh Highway, District:- Solan, Himachal Pradesh-174103 (India)
7876893700 : 7876893722 : 8629851626
enquiry@iecuniversity.com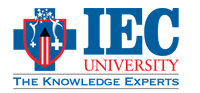 IEC University (IECU)
---
Plot No.- 7 & 10, Atal Shiksha Nagar, (Kallujhanda), Near-Village Nanak Pura, Pinjore-Nalagarh Highway, District:- Solan, Himachal Pradesh-174103 (India)
7876893700 : 7876893722 : 8629851626
enquiry@iecuniversity.com

Madras Christian College
---
Tambaram, Chennai, Tamil Nadu 600059, India
(044) 22397731, 22390675, 22396772

Vinayaka Missions Research Foundation
---
Sankari Main Rd, Ariyanur, Tamil Nadu 636308
Phone : +91 44 42989006 / 42989000 Mobile : 09884058270 / 09884058280
admissions@vinayakamissions.com

Vinayaka Missions Research Foundation
---
Sankari Main Rd, Ariyanur, Tamil Nadu 636308
Phone : +91 44 42989006 / 42989000 Mobile : 09884058270 / 09884058280
admissions@vinayakamissions.com

Vinayaka Missions Research Foundation
---
Sankari Main Rd, Ariyanur, Tamil Nadu 636308
Phone : +91 44 42989006 / 42989000 Mobile : 09884058270 / 09884058280
admissions@vinayakamissions.com

Dr. Zakir Husain Institute
---
Asian Institute of Technical and Vocational Education, Plot No. 45, Badajana Complex, Old Station Square, Bhubaneswar, Orissa 751001, India

Dr. Zakir Husain Institute
---
Asian Institute of Technical and Vocational Education, Plot No. 45, Badajana Complex, Old Station Square, Bhubaneswar, Orissa 751001, India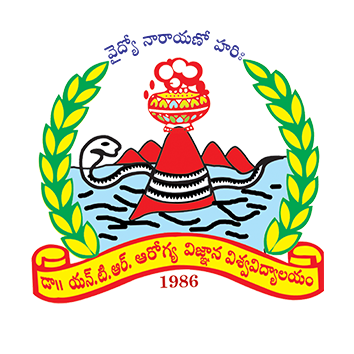 Dr NTR University of Health Sciences
---
Behind TGIF, beside Cancer Hospital, Padavalarevu, Gunadala, Vijayawada, Andhra Pradesh 520004
drntruhs@gmail.com, registrardrntruhs-ap@gov.in