Bachelor in Medical Laboratory Technology (BMLT)
---
About Course
Bachelor in Medical Laboratory Technology (BMLT) Course Details
B.Sc. Medical Laboratory Technology or Bachelor of Science in Medical Laboratory Technology is an undergraduate Medical Lab Technologist course. Medical Laboratory Technology also called Clinical laboratory science is an allied health profession which is concerned with the diagnosis, treatment and prevention of disease using clinical laboratory tests. During the course, these tests help students to learn and detect, diagnose and treat diseases. The 3 academic years of this course are equally divided into 6 semesters where each semester has a duration of 6 months (includes both practical and theoretical subjects).
B.Sc. Medical Laboratory Technology (BMLT) Eligibility Requirment
Candidates should have an intermediate (10+2) passed with science subjects or equivalent examination from a recognized University or Board.
Admission Procedure For BSc In Medical Lab Technology 2021
BSc MLT course Admission is manually entrance based but some colleges and universities grant direct admission for this course:
Generally, the admission process varies across colleges.
The admission process will commence with inviting of the application form.
Students can apply via online or offline mode, depending upon the college.
Colleges will select candidates for admission into this course based on the marks obtained in the qualifying examination.
However, there are certain colleges which offer admission through entrance test.
Aspirants can check the admission process of their respective University/institution from its official website.
B.Sc. Medical Laboratory Technology Course Suitability
Applicants should be able to conduct research, finish tasks with accuracy, be a hard worker and can handle stress and should have interpreting technical skills.
Students who are thinking of doing Masters' Degree after it and then further research work also suitable for this.
Students willing to have B.Sc. (Medical Laboratory Technology) degree and have knowledge of laboratory instruments, mechanical ability and the ability to use computers are most suitable for this course.
Uttaranchal PG College of Bio-Medical Sciences and Hospital
---
I.S.B.T, General Mahadev Singh Rd, Transport Nagar, Chandrabani, Sewla Khurd, Uttarakhand 248001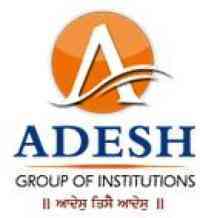 Adesh University, Bathinda
---
VPO Bhucho Kalan, Tehsil Nathana, Barnala Road, Bathinda, Punjab 151001, India
https://targetstudy.com/tools/ge.php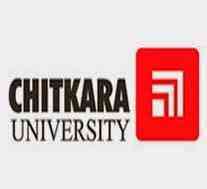 Chitkara University
---
Chandigarh-Patiala National Highway (NH-64), Rajpura, Punjab 140401, India
(01762) 507084, 507086 / 9501105718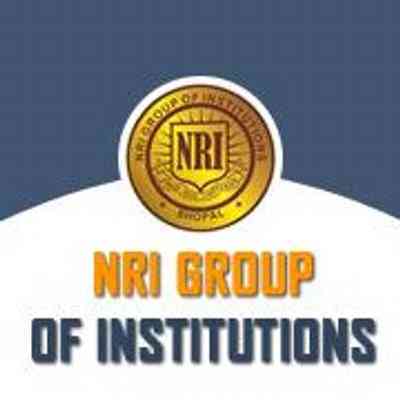 NRI Group of Institutions
---
Sajjan Singh Nagar, Raisen Rd, Patel Nagar, Bhopal, Madhya Pradesh 462023

Sharda University
---
Plot No. 32-34, Knowledge Park III,Greater Noida, Uttar Pradesh 201310
91-120-4570000 , +91-120-4060210, +91-120-4060211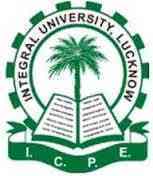 Integral University
---
Dasauli, Bas-ha Kursi Road, Lucknow, Uttar Pradesh 226026, India
+91-6390011283 +91-6390011284 ,+91-6390011285 , +91-9335177775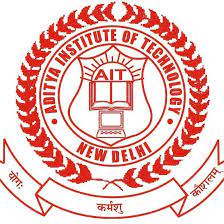 Aditya Institute of Technology, Delhi
---
107, 9, Kishangarh - Gaushala Marg, Near Gaushala Mandir, Kishangarh, Teacher Colony, Vasant Kunj, New Delhi, Delhi 110070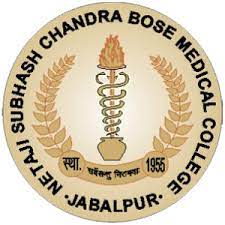 Subhash Chandra Bose Paramedical Institute
---
Gaur Tiraha, Road, Mandla, Madhya Pradesh

Abhilashi University
---
Chail chowk ,tehsil chachyot, Mandi, Himachal Pradesh 175028
9418006520,9816242139,9418484847

Guntur Medical College, Guntur
---
Guntur Medical College Kannavari Thota Guntur Andhra Pradesh 522004

GSL Medical College and General Hospital
---
NH16, Lakshmi Puram, Rajahmundry, Andhra Pradesh 533296
0883-669 9999 ,2483016, 2483017, 2483018, 2483019

GITAM Institute of Pharmacy
---
Gandhi Nagar, Rushikonda, Visakhapatnam, Andhra Pradesh 530045
080-28098000 / 07 9108514034, 9108514028, 8971199907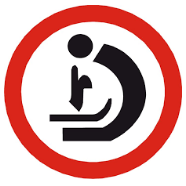 Dr. Zakir Husain Institute
---
Dr. Zakir Husain Institute Near Hartali More, Bailey Road, Patna-800001, Bihar, India.
+91 98350 2003,+91 70335 85416
Chandigarh University
---
NH-95, Chandigarh-Ludhiana Highway, Mohali, Punjab 140413, India
1800 1212 88800,+91-160-3051003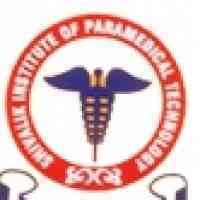 Shivalik Institute of Paramedical Technology (SIPT)
---
781/1, Gobindpura, Opp Kalagram on Modern Complex Road, Manimajra, Chandigarh, 160101
094170-69175, 094646-60007,7087135175.
shivalikinstitutechd@gmail.com

Post Graduate Institute of Medical Education and Research
---
Madhya Marg, Sector 12, Chandigarh, 160012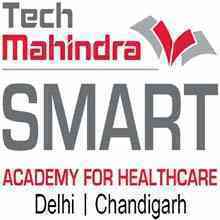 Tech Mahindra SMART Academy for Healthcare
---
Harijan Sevak Sangh, Gandhi Ashram, Kingsway Camp, New Delhi, Delhi 110009
academy@techmahindrafoundation.org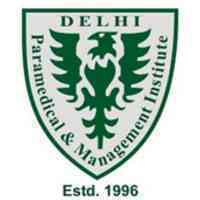 Delhi Paramedical and Management Institute
---
B-20, New Ashok Nagar, Opp holiday inn hotel, New Delhi, 110096
+91 9540777001/02/03, +91 7290005127/28/29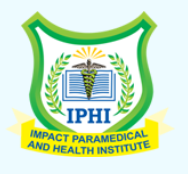 Impact Paramedical and Health Institute
---
RR 17, Miyan wali nagar, Main Rohtak Road, New Delhi, Delhi 110087

Rajiv Gandhi Paramedical Institute
---
A-34, Pankha Road Colony Uttam Nagar, Near East Metro Station,, Delhi, 110059
+91 - 9873727438 , 8287635353, 9560724723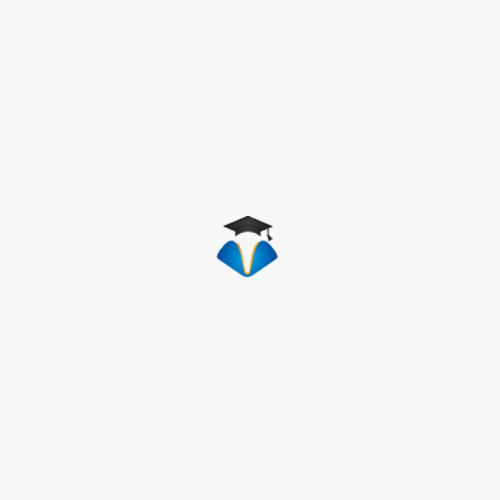 Ashray Institute of Paramedical Sciences
---
Ashray Institute of Paramedical Sciences, WHS- 2/10, Timber Market, Kirti Nagar, New Delhi -110015
drashokgupta12@rediffmail.com
Om Sai Para Medical Institute
---
Mission Hospital, Philadelphia, Arya Chowk, Ambala, Haryana 134003
90341-93228,80594-10073,98131-93228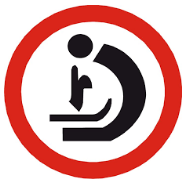 Dr. Zakir Husain Institute
---
Chandra Dutta Dwari Path, Bilasi Town, Deoghar, Jharkhand 814122
+91 98350 20036 | +91 70335 85416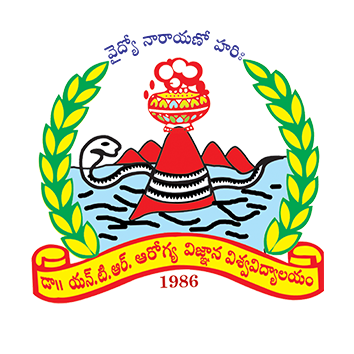 Dr NTR University of Health Sciences
---
Behind TGIF, beside Cancer Hospital, Padavalarevu, Gunadala, Vijayawada, Andhra Pradesh 520004
drntruhs@gmail.com, registrardrntruhs-ap@gov.in

Peoples University
---
Ayodhya Bypass Rd, Peoples Campus, Bhanpur, Bhopal, Madhya Pradesh 462037
vc@peoplesuniversity.edu.in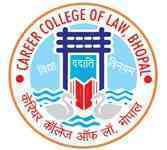 Career College
---
Opposite to Dussehra Maidan, BHEL Square, Sector A, Govindpura, Bhopal, Madhya Pradesh 462023
info@careercollegeindia.com
info@careercollegeindia.com

Balashree Institute of Paramedical Sciences
---
Metro Hospital Campus, Kuchaini Parisar, Behind Kshetriya Bus Stand, Damohnaka, Jabalpur, Madhya Pradesh 482002
+91-9425800411, 9575300112

Subhash Chandra Bose Paramedical Institute
---
Gaur Tiraha, Road, Mandla, Madhya Pradesh
0761-4218091, 0761-4218092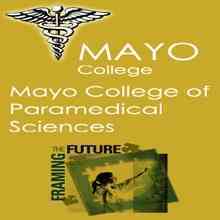 Mayo College of Paramedical Sciences
---
Sector - B SA, Airport Rd, Indra Vihar Colony, Bhopal, Madhya Pradesh 462030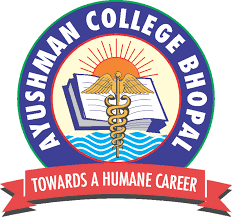 Ayushman College
---
Near Rajiv Gandhi Swimming Pool Sunkhedi, Danish Kunj, Kolar Rd, Bhopal, Madhya Pradesh 462007
: 9893507125, 9303328202, 9131730633
contact@ayushmancollege.com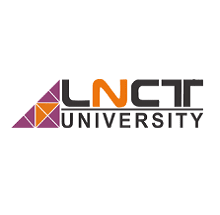 LNCT University
---
Kolar Rd, Sarvadharam C Sector, Shirdipuram, Sarvadharam, Bhopal, Madhya Pradesh 462042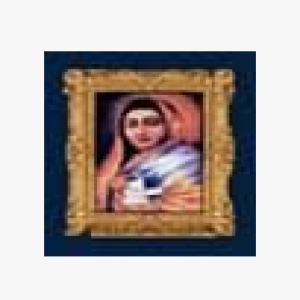 Devi Ahilya College of Paramedical Science
---
32, Jaora Compound, Opp. M.Y.H, Indore, Madhya Pradesh 452001

Oasis College of Science and Management
---
Landmark-2nd left from signature Restaurant, J.K.villa, No 90 Sahney Sujay Park,Lullanagar, Kondhwa, Pune, Maharashtra 411040
oasisinstitute@rediffmail.com

Assam Down Town University
---
ankar Madhab Path Gandhi Nagar, Panikhaiti, Guwahati, Assam 781026
(0361) 7110711 / phone_iphone 9365771454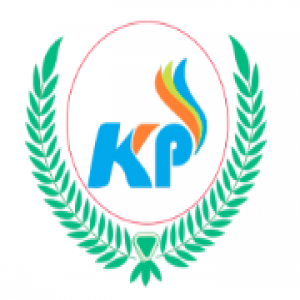 KP Paramedical Institute
---
102, Hadapsar - Saswad - Jejuri Rd, Navnath Colony, Hadapsar Gaon, Hadapsar, Pune, Maharashtra 411028
9146390444/9146380444kpparamedical@gmail.com

Central IT College
---
Dargah Road, Hatigaon, Dispur Guwahati, Assam 781038 , India
Sri Guru Ram Das University of Health Sciences
---
Qila Jiwan Singh, Punjab 143501

Delhi Institute of Technology and Paramedical Sciences
---
D-237, Vivek Vihar, Delhi, Delhi 110095

Delhi Paramedical and Management Institute - DPMI
---
Head Office:- B-20, New Ashok Nagar, New Delhi,
9540777002, +91 7290005127/28/29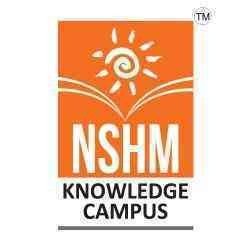 NSHM Knowledge Campus
---
NSHM Knowledge Campus, Durgapur Arrah, Shibtala Via Muchipara, Durgapur – 713 212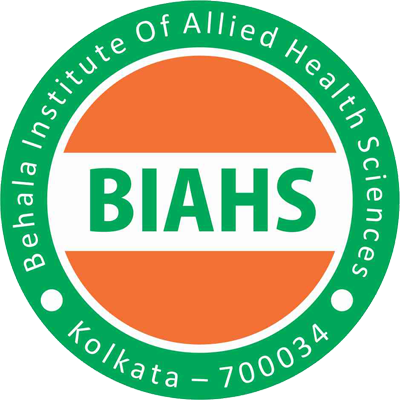 Behala Institute of Allied Health Sciences
---
2C, 6, Ho Chi Minh Sarani, Sanjib Pally, Behala, Kolkata, West Bengal 700034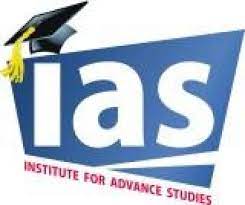 School of Nursing and Medical Technology
---
4/10-A, near South City Mall, Poddar Nagar, Jodhpur Park, Kolkata, West Bengal 700068
033-40046771 / 8697748845
medicalcollege.ias@gmail.com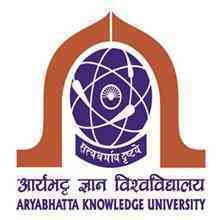 Aryabhatta Knowledge University
---
Mithapur Farm Area, Mithapur, Patna, Bihar 800001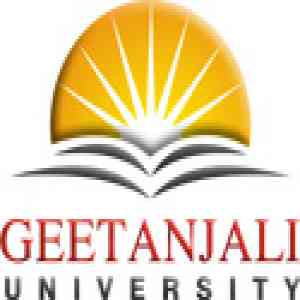 Geetanjali University
---
Hiranmagri Extension, Manwakhera, NH-8 Bypass, Near Eklingpura Chouraha, Udaipur, Rajasthan 313002
contactus@geetanjaliuniversity.com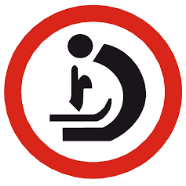 Dr. Zakir Husain Institute
---
Mithanpura Chowk, Bela Road, Ramna, Muzaffarpur, Bihar 842001, India
(0621) 3205993, 2241519 / phone_iphone 9431060363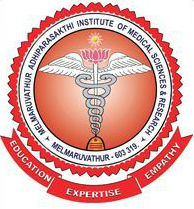 Melmaruvathur Adhiparasakthi Institute of Medical Sciences and Research
---
Melmaruvathur, Tamil Nadu 603319
044-27528302, 27528303, 27528304 & 27528306

ITM Vocational University
---
Plot 6512, Ajwa Nimeta Road, Ravaal, Taluka Waghodia, Vadodara, Gujarat 391760, India

Sanjay Gandhi Postgraduate Institute of Medical Sciences
---
New PMSSY Rd, Raibareli Rd, Lucknow, Uttar Pradesh 226014

Swami Vivekanand University,
---
NH 26 Sironja, po, bikabhamhori, Madhya Pradesh 470228
registrar@svnuniversity.co.in

SRM Institute of Science and Technology , Tamil Nadu
---
SRM Nagar, Kattankulathur, Kanchipuram, Tamil Nadu 603203, India
(044) 27454646, 27453159, 27456363, 27456334

Post Graduate Institute of Medical Education and Research ,Chandigarh
---
Sector 12, Chandigarh, Chandigarh 160012, India Yenepoya University
---
University Road, Deralakatte, Mangalore, Karnataka 575018, India
(0824) 2206000 ,8130198855

Jawaharlal Institute of Postgraduate Medical Education and Research (JIPMER)
---
Jipmer Campus Rd, Gorimedu, Puducherry, 605006
0413-2298288 , 0413-2912111
dean[at]jipmer[dot]edu[dot]in

Chitkara University
---
Chandigarh-Patiala National Highway (NH- 64), Village, Jansla, Rajpura, Punjab 140401
9501105718,01712571098, 01839959875

Aligarh Muslim University - AMU
---
University Road, Aligarh, Uttar Pradesh 202002, India

Aligarh Muslim University - AMU
---
University Road, Aligarh, Uttar Pradesh 202002, India

Aligarh Muslim University - AMU
---
University Road, Aligarh, Uttar Pradesh 202002, India

Aligarh Muslim University - AMU
---
University Road, Aligarh, Uttar Pradesh 202002, India

NIMS University
---
NH-11C, Delhi - Jaipur Expy, Shobha Nagar, Jaipur, Rajasthan 303121
admissions@nimsuniversity.org

Sharda University
---
Plot No. 32-34, Knowledge Park III,Greater Noida, Uttar Pradesh 201310
91-120-4570000 , +91-120-4060210, +91-120-4060211

Sharda University
---
Plot No. 32-34, Knowledge Park III,Greater Noida, Uttar Pradesh 201310
91-120-4570000 , +91-120-4060210, +91-120-4060211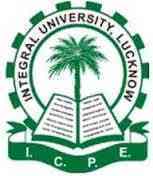 Integral University
---
Dasauli, Bas-ha Kursi Road, Lucknow, Uttar Pradesh 226026, India
+91-6390011283 +91-6390011284 ,+91-6390011285 , +91-9335177775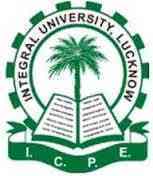 Integral University
---
Dasauli, Bas-ha Kursi Road, Lucknow, Uttar Pradesh 226026, India
+91-6390011283 +91-6390011284 ,+91-6390011285 , +91-9335177775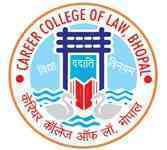 Career College
---
Opposite to Dussehra Maidan, BHEL Square, Sector A, Govindpura, Bhopal, Madhya Pradesh 462023
info@careercollegeindia.com
info@careercollegeindia.com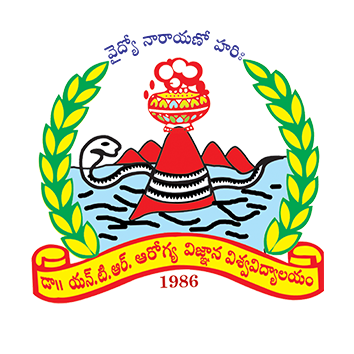 Dr NTR University of Health Sciences
---
Behind TGIF, beside Cancer Hospital, Padavalarevu, Gunadala, Vijayawada, Andhra Pradesh 520004
drntruhs@gmail.com, registrardrntruhs-ap@gov.in

Guntur Medical College, Guntur
---
Guntur Medical College Kannavari Thota Guntur Andhra Pradesh 522004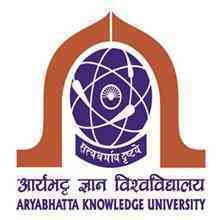 Aryabhatta Knowledge University
---
Mithapur Farm Area, Mithapur, Patna, Bihar 800001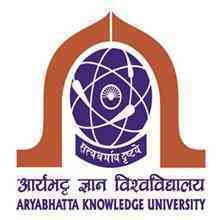 Aryabhatta Knowledge University
---
Mithapur Farm Area, Mithapur, Patna, Bihar 800001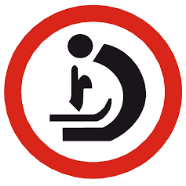 Dr. Zakir Husain Institute
---
Mithanpura Chowk, Bela Road, Ramna, Muzaffarpur, Bihar 842001, India
(0621) 3205993, 2241519 / phone_iphone 9431060363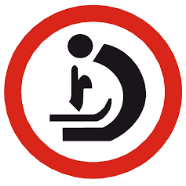 Dr. Zakir Husain Institute
---
Mithanpura Chowk, Bela Road, Ramna, Muzaffarpur, Bihar 842001, India
(0621) 3205993, 2241519 / phone_iphone 9431060363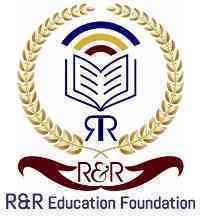 R and R Education Foundation
---
Mahindra Park, 3536-A/4, Mahendra Chowk,, Rani Bagh, Delhi, 110034
rredufoundation@gmail.com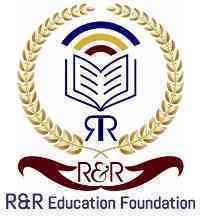 R and R Education Foundation
---
Mahindra Park, 3536-A/4, Mahendra Chowk,, Rani Bagh, Delhi, 110034
rredufoundation@gmail.com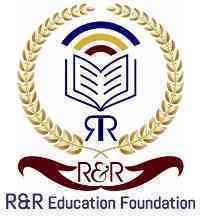 R and R Education Foundation
---
Mahindra Park, 3536-A/4, Mahendra Chowk,, Rani Bagh, Delhi, 110034
rredufoundation@gmail.com

Sri Sukhmani Institute of Hospitality and Management
---
Dera Bassi (Chandigarh–Ambala Highway), Patiala, Punjab 140507, India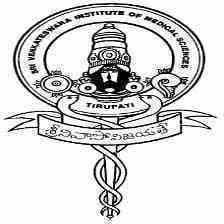 Sri Venkateswara Institute of Medical Sciences
---
Alipiri Rd, Sri Padmavati Mahila Visvavidyalayam, Tirupati, Andhra Pradesh 517507

Arunachal University of Studies
---
NH52, Namsai, Arunachal Pradesh 79210
phone_iphone 8731944477, 8131848860 - Admission Query
info@arunachaluniversity.ac.in
Institute of Paramedical Science and Management - IPSM
---
F-661, Palam Extension Part 1, Dwarka, Sector 7, New Delhi, Delhi 110077, India

Assam Down Town University
---
ankar Madhab Path Gandhi Nagar, Panikhaiti, Guwahati, Assam 781026
(0361) 7110711 / phone_iphone 9365771454

Central IT College
---
Dargah Road, Hatigaon, Dispur Guwahati, Assam 781038 , India

Government Dental College,Pt. Bhagwat Dayal Sharma Post Graduate Institute of Medical Sciences
---
Medical Rd, Rohtak, Haryana 124001
2222, 281305,2307,2515, 01262-281307 (Fax) 01262 -281308

Dr. Rajendra Prasad Government Medical College
---
Tanda Hospital Rd, Pushp Vihar Colony, Kangra, Himachal Pradesh 176001
principal.tanda@gmail.com

Swami Vivekanand University,
---
NH 26 Sironja, po, bikabhamhori, Madhya Pradesh 470228
registrar@svnuniversity.co.in

Swami Vivekanand University,
---
NH 26 Sironja, po, bikabhamhori, Madhya Pradesh 470228
registrar@svnuniversity.co.in

Swami Vivekanand University,
---
NH 26 Sironja, po, bikabhamhori, Madhya Pradesh 470228
registrar@svnuniversity.co.in

Swami Vivekanand University,
---
NH 26 Sironja, po, bikabhamhori, Madhya Pradesh 470228
registrar@svnuniversity.co.in

Swami Vivekanand University,
---
NH 26 Sironja, po, bikabhamhori, Madhya Pradesh 470228
registrar@svnuniversity.co.in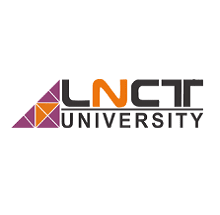 LNCT University
---
Kolar Rd, Sarvadharam C Sector, Shirdipuram, Sarvadharam, Bhopal, Madhya Pradesh 462042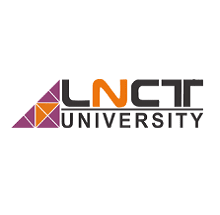 LNCT University
---
Kolar Rd, Sarvadharam C Sector, Shirdipuram, Sarvadharam, Bhopal, Madhya Pradesh 462042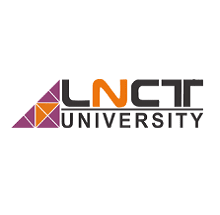 LNCT University
---
Kolar Rd, Sarvadharam C Sector, Shirdipuram, Sarvadharam, Bhopal, Madhya Pradesh 462042

Chitkara University
---
Chandigarh-Patiala National Highway (NH- 64), Village, Jansla, Rajpura, Punjab 140401
9501105718,01712571098, 01839959875

Chitkara University
---
Chandigarh-Patiala National Highway (NH- 64), Village, Jansla, Rajpura, Punjab 140401
9501105718,01712571098, 01839959875

Chitkara University
---
Chandigarh-Patiala National Highway (NH- 64), Village, Jansla, Rajpura, Punjab 140401
9501105718,01712571098, 01839959875

Sharda University
---
Plot No. 32-34, Knowledge Park III,Greater Noida, Uttar Pradesh 201310
91-120-4570000 , +91-120-4060210, +91-120-4060211

Sharda University
---
Plot No. 32-34, Knowledge Park III,Greater Noida, Uttar Pradesh 201310
91-120-4570000 , +91-120-4060210, +91-120-4060211

Sharda University
---
Plot No. 32-34, Knowledge Park III,Greater Noida, Uttar Pradesh 201310
91-120-4570000 , +91-120-4060210, +91-120-4060211

Assam Down Town University
---
ankar Madhab Path Gandhi Nagar, Panikhaiti, Guwahati, Assam 781026
(0361) 7110711 / phone_iphone 9365771454

Assam Down Town University
---
ankar Madhab Path Gandhi Nagar, Panikhaiti, Guwahati, Assam 781026
(0361) 7110711 / phone_iphone 9365771454

Assam Down Town University
---
ankar Madhab Path Gandhi Nagar, Panikhaiti, Guwahati, Assam 781026
(0361) 7110711 / phone_iphone 9365771454

Assam Down Town University
---
ankar Madhab Path Gandhi Nagar, Panikhaiti, Guwahati, Assam 781026
(0361) 7110711 / phone_iphone 9365771454

Assam Down Town University
---
ankar Madhab Path Gandhi Nagar, Panikhaiti, Guwahati, Assam 781026
(0361) 7110711 / phone_iphone 9365771454

Abhilashi University
---
Chail chowk ,tehsil chachyot, Mandi, Himachal Pradesh 175028
9418006520,9816242139,9418484847

Abhilashi University
---
Chail chowk ,tehsil chachyot, Mandi, Himachal Pradesh 175028
9418006520,9816242139,9418484847

Abhilashi University
---
Chail chowk ,tehsil chachyot, Mandi, Himachal Pradesh 175028
9418006520,9816242139,9418484847

Abhilashi University
---
Chail chowk ,tehsil chachyot, Mandi, Himachal Pradesh 175028
9418006520,9816242139,9418484847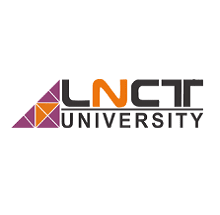 LNCT University
---
Kolar Rd, Sarvadharam C Sector, Shirdipuram, Sarvadharam, Bhopal, Madhya Pradesh 462042

NIMS University
---
NH-11C, Delhi - Jaipur Expy, Shobha Nagar, Jaipur, Rajasthan 303121
admissions@nimsuniversity.org

NIMS University
---
NH-11C, Delhi - Jaipur Expy, Shobha Nagar, Jaipur, Rajasthan 303121
admissions@nimsuniversity.org

NIMS University
---
NH-11C, Delhi - Jaipur Expy, Shobha Nagar, Jaipur, Rajasthan 303121
admissions@nimsuniversity.org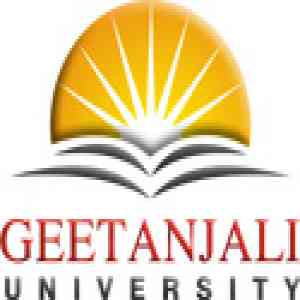 Geetanjali University
---
Hiranmagri Extension, Manwakhera, NH-8 Bypass, Near Eklingpura Chouraha, Udaipur, Rajasthan 313002
contactus@geetanjaliuniversity.com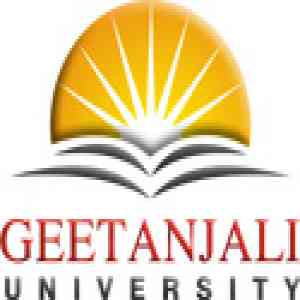 Geetanjali University
---
Hiranmagri Extension, Manwakhera, NH-8 Bypass, Near Eklingpura Chouraha, Udaipur, Rajasthan 313002
contactus@geetanjaliuniversity.com

Jaipur National University
---
Jaipur-Agra Bypass, near New RTO office, Jagatpura, Jaipur, Rajasthan 302017
+91 141 7197070, +91 8306100404, +91 7413012363, +91-9309088082
info@jnujaipur.ac.in, admissions@jnujaipur.ac.in

Jaipur National University
---
Jaipur-Agra Bypass, near New RTO office, Jagatpura, Jaipur, Rajasthan 302017
+91 141 7197070, +91 8306100404, +91 7413012363, +91-9309088082
info@jnujaipur.ac.in, admissions@jnujaipur.ac.in

Jaipur National University
---
Jaipur-Agra Bypass, near New RTO office, Jagatpura, Jaipur, Rajasthan 302017
+91 141 7197070, +91 8306100404, +91 7413012363, +91-9309088082
info@jnujaipur.ac.in, admissions@jnujaipur.ac.in