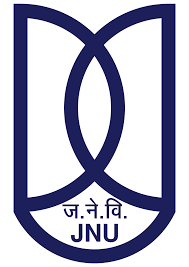 JNU Delhi - Jawaharlal Nehru University
New Delhi
---
New Mehrauli Road, JNU Ring Rd, New Delhi, Delhi 110067
Contact No:

011 2674 2575
Email:

dean.se@mail.jnu.ac.
About Institute
About JNU Delhi - Jawaharlal Nehru University
Jawaharlal Nehru University, Delhi is one of the most prestigious and recognized universities in the country. This university, established in 1969, is recognized for its at par educational performance, notable alumni, and cultural participation in various societal and national discussions. Jawaharlal Nehru University, Delhi is recognized by UGC, AIU, NAAC, and Washington University among many others. The entire university is spread across 1010 acres of land and provides a plush campus for students.
Location
Jawaharlal Nehru University, Delhi, is located in one of the hubs of South New Delhi. There are campuses of JNU Delhi, as one of the old campuses and the other one is the new campus. The old campus is near the Hauz Khas, standing close to the IIT Delhi campus. The old campus is located opposite Delhi's Ber Sarai market. The main centre of Jawaharlal Nehru University, Delhi is located near Kishangarh village. It is 3.8 km from the old campus. If one takes the south road from the old campus they can reach the main centre of the university easily. The main centre can also be reached from the other side bordering Vasant Kunj.
The main centre of Jawaharlal Nehru University, Delhi is well connected to all major railway stations, airports, and interstate bus terminals. One can easily take a bus or cab from any railway station or airport to the main centre of the JNU.
Latest news
- JNUEE results declared on 22nd December 2020
- SCSNEI organizes Namaste governor acharya awards.
- JNU opens college campus in December 2020.
- Virtual workshop by AIRF on AFM systems and research.
Awards
- Best university award, 2017
Recognitions
- Jawaharlal Nehru University, Delhi is accredited as NAAC A++
Collaborations
- Yunus Emre Institute, Turkey
- Al- Farabi Kazakh National University, Almaty
- University Of Glasgow
- University Of Cologne, Germany
- Colima University, Mexico
- Jinan University, China
- Seoul National University, Republic Of Korea
- University Of Bern, Switzerland
- Washington University In St. Louis, USA
- University Of Porto, Portugal
- Grinnell College, Iowa, USA
- Aecid
- Eurac Research, Italy
- University Of Florence, Italy
- Tel Aviv University, Tel Aviv
- Soas, University Of London
Notable alumni
Being one of the largest and most prestigious government central universities of India, Jawaharlal Nehru University, Delhi has many notable personalities who have passed from here. These notable alumni have shined their name in various fields, and industries and have made their alma mater proud. There are notable politicians, industrialists, activists, scientists, and actors who have passed from this premier university. Some of the most recognized and notable alumni of Jawaharlal Nehru University, Delhi are:
| | |
| --- | --- |
| Name | Field |
| Nirmala Sitharaman | Politician and economist ( Minister of Finance and Corporate Affairs of India) |
| Venu Rajamony | Diplomat |
| Abhijit Vinayak Banerjee | Economist |
| Subramanyam Jaishankar | Politician and diplomat (Minister Of External Affairs of India) |
| Palagummi Sainath | Indian activist |
| Vineet Narain | Indian journalist |
| Nivedita Menon | Feminist writer and academician |
| Alok Bhattacharya | Renowned parasitologist |
| Swara Bhaskar | |
Clubs and committees
Jawaharlal Nehru University, Delhi, was established more than 50 years ago and has since then been the Alma Mater to some of the most respected names in the country. This is because the university has a great combination of academics merged with cultural and extra curricular activities. These activities help the students to not only learn new things but also become a part of the larger world that is more real. Today, Jawaharlal Nehru University, Delhi has various clubs and committees for various fields and talents. Some of the popular clubs are:
Dance club: This club has one objective, and that is to encourage students to become part of the larger performing arts society. The club organizes various competitions and seminars for those who are interested to learn dance and want to showcase their talent.
Drama club: Those who are interested in drama and theatre will be happy to join the drama club. This club is running for years now and has many students and faculty from arts and performing arts schools as members. The culture is rich and helps in garnering exposure to the world of drama and theatre.
Debating club: The debate is a crucial part of college life, as it allows the students to put forth their ideas and notions. Not only it helps in perfecting one speaking, but also, helps in bringing out confidence and also learning new things which taking part in national and even international level competitions.
Nature and wildlife club: For students who want to leave a mark in the natural and wildlife world, they can be part of the nature and wildlife club of the Jawaharlal Nehru University, Delhi. It is a club that encourages students to work towards learning and bettering the nature and environment.
Literary club: For the appreciators of literature and language, the literature club has a lot to offer. The members will get a closer look at the world of literature and books. There are seminars and webinars held by various authors and writers under this club.
Fine arts club: The Fine Arts club helps the students shine in various fine arts like sculpturing, poetry; painting, etc. The students can learn, talk with people from the same fields, be a part of the fine arts culture, and attend various events and seminars to boost their interest.
Wellness club: From yoga to sports to meditation, the wellness club is the best place for the students to be part of the wellness world and culture. The students can take part in national and international events and grow their overall knowledge with their peers to support them.
UNESCO club: Jawaharlal Nehru University, Delhi also has a UNESCO club that is for those who want to be part of the bigger good and want to bring a positive change to society. Students can take part in various drives, and events that are held with the collaboration of UNESCO to put light on various problems of the societies and how to curb them.
Photography club: Many students tend to have an interest in photography and capturing the world with their lenses. Photography club is the best place to start honing the skills and also share their talent with others.
Facilities
Jawaharlal Nehru University, Delhi has a large sprawling campus spread across acres of land. The land is utilized not only to build beautiful schools for various studies but also has various facilities and amenities for the students. The students here are either day scholars or are hostellers. There are hostels, libraries, canteen, sports complexes, auditoriums, labs, etc, to make the life of the students easier and hassle-free.
Hostels: The Jawaharlal Nehru University, Delhi campus has 18 hostels for boys and girls. It can accommodate approximately 5500 boys and girls who come from all across the country and foreign countries to study. There is also a separate campus hostel for working women and for married students.
Labs: The campus has a rich number of laboratories for various fields and courses. There are science labs like chemistry, biochemistry, physics, botany, zoology, microbiology, biotechnology labs. Other than this, there are computer labs, Linux labs, language labs, oracle labs, etc.
Libraries: The Jawaharlal Nehru University, Delhi library is known to be the richest libraries out there. There are lakhs of books, over one lakh e-books, and digital media available for the students. The books and data can be read from 22 databases as part of the UGC Infonet network. There are 24x7 wifi and open reading halls.
Auditoriums and halls: There are many auditoriums and seminar halls scattered throughout the campus. These halls and auditoriums are used for various programs and events.
Sports complex: The sports complex of the campus has both outdoor and indoor game facilities.
Courses offered and fee structure
Jawaharlal Nehru University, Delhi offers a large number of graduate, post-graduate and doctoral programs to the students. There are various language and arts programs, technical programs, and science programs for the students.
Bachelors in Arts (B.A.) (Hons.)
| | | |
| --- | --- | --- |
| Visual studies | English | Hindi |
| Arabic | French | Chinese |
| Korean | German translation | German literature |
| Japanese | Linguistics | Ancient History |
| Medieval history | Modern history | Geography |
| Economics | Arts and aesthetics | Economics (world economy) |
| International relations and area studies | Development and labour studies | Political economy |
| Philosophy | Persian | Sanskrit |
| Russian | Spanish | Politics (International studies) |
| Sociology | Political Science | Urdu |
Dual degree (M.Tech and B.Tech integration)
· Computer science and engineering
· Electronics and communication engineering
· Nanoscience
· Computer science and technology
· Statistical computing
· Nanoscience and technology
MCA (Master of Computer Applications)
Fee structure
| | | |
| --- | --- | --- |
| Programme | Duration | Fee structure |
| B.A (Hons). | 3 years | 3,960/- |
| M.sc | 2 years | 2,640/- |
| M.A. | 2 years | 2,640/- |
| B.Tech + M.Tech (integrated) | 5 years | 6.92 lakhs |
| M.Tech | 2 years | 2,690/- |
| MCA | 3 years | 3,960/- |
| M.Phil | 2 years | - |
| PhD | 6 years | - |
Admissions
The admissions into Jawaharlal Nehru University, Delhi are based on the merit and entrance exam. There are a variety of courses that are offered by the college and each and every course will have its own eligibility criteria along with a separate CBT exam held by the Jawaharlal Nehru University, Delhi. The students will have to provide their 10+2 results, their graduation, and post-graduation aggregate marks for various graduates, post-graduate and doctoral courses.
Admission for B.Tech and M.Tech integrated course
- For those who want to take admission in the prestigious integrated course of engineering, they need to appear in the JEE MAINS exam.
- After applying and sitting in the exam, the scorecard will be released.
- Now, the students will have to register for central counseling through JoSAA.
- After this, there will be a choice filling, in which the students will have to fill Jawaharlal Nehru University, Delhi as one of the choices.
- After, all rounds of counseling, the merit list will be declared.
- Students, whose name is on the merit list, need to complete enrollment on official admission portal.
- Get the enrollment form, and submit the documents for verification and pay the fees to complete the process.
Admission for other courses
Other than the integrated course of B.Tech and M.Tech, all other graduates, post-graduate, and doctoral courses have the same admission process.
- The students should match the eligibility criteria of the courses.
- Go to the online admission portal and fill the enrollment form.
- Pick the course and submit the required documents.
- Download the enrollment slip and submit the form and pay the application fee.
- Jawaharlal Nehru University, Delhi holds their JNUEE, which is an entrance exam for various courses.
- The students who have enrolled will be provided with a admit card along with the date of the exam and time.
- Appear in the exam and the passed students will be called for the viva voce by the department.
- The students clearing the viva voce, their merit clause and the JNUEE will appear on the final merit list.
- Get the documents verified and pay the fee to finalize the admission.
Scholarships
Jawaharlal Nehru University, Delhi is a public institute and is renowned for lesser fees and great educational quality. However, other than the low fee, the university also aids financially weaker students and meritorious ones with scholarships and financial aid programs. The university provides the students with nationally funded scholarships like merit cum means scholarship. Other than this, there are other scholarships like:
- Tendulkar Scholarship
- Ford Foundation Scholarship
- Dr. Ramesha Rai Scholarship
- Prof. Nurul Hasan Scholarship
- DS Gardi Sanskrit Scholarship
- Jawahar Bhawan Trust Scholarship
There are various fellowship programs as well for Ph.D. and M.Phil students. These fellowships are provided by the central government, college trust, state government, and international trusts and funds. Those students who are meritorious has a proven record in the field of research can apply for the scholarships. Financial aid is also provided to the minority and economically weaker section students. A certain amount is provided to the day scholars and hostellers per month.
Cut-offs
At Jawaharlal Nehru University, Delhi, there are two types of the admission process. One is the B.Tech and M.Tech program which is an integrated program, and the admission is as per JEE MAINS. In this, the counseling takes place through JoSAA and CSAB. The cut off list is based on the number of seats and the overall competition. In the last few years, the integrated course has seen a rising number of applicants and this has increased the overall competition. The rising competition has caused the cut-off ranks to fall with each year.
Cut-off ranks of 2020 B.Tech + M.Tech
- Computer science and engineering- 15921
- Electronics and communications engineering- 22079
All the other courses in Jawaharlal Nehru University, Delhi take admission through the JNUEE, which is an exam that is computer-based and is taken by the university. Every course has its own exam and the cut-off list of ranks is based on the competition, several seats each course has, and the overall difficulty of the exam.
Placements
Jawaharlal Nehru University, Delhi is known for bringing some of the best national and international companies to their campus for the placement of their students from various courses and programs. JNUPC is the placement cell of the university and is responsible for inviting companies for holding placement drives on the campus. In the last few years, the highest package received by the students has only increased except for a few courses. Also, the placement percentage is much better in various courses. The highest package received in M.Sc 2019 session is around 6, 00,000/- and M.Tech is around 8, 00,000/- per annum.
Top recruiters
- Samsung
- Sapient
- NIIT
- Amdocs
- Siemens
- Mckinsey and company
- Quark
- Newgen
- Sopra
- Europa
- HCL
- IBM
- Infosys
- TCS
- Wipro
- Amazon
M. Tech. - Electrical and Electronics Engineering
Course Type

Post Graduation
B. Tech. - Computer Science
B. Tech. - Computer Science and Engineering
B.E in Computer Science and Engineering
B.E. - Mechanical Engineering
Diploma in Computer Science and Engineering (Lateral Entry)
M. Tech. - Computer Science
Course Type

Post Graduation
M. Tech. - Computer Science and Engineering
Course Type

Post Graduation